Regular price
Rs. 3,177.97
Regular price
Sale price
Rs. 3,177.97
Unit price
per
Sale
Sold out
Learn to successfully create your own Eco prints! Eco-printing is a technique where plants, leaves and flowers leave their shapes, color, and marks on fabric. 
Details about the Eco Printing Workshop!
The session will be LIVE and carried out online over Google Meets in the course of 2 days, 3 hours per day.
We will be covering various topics starting from :
-What is Eco-Printing?
-The history of Botanical Printing and Evolution
-Identifying and Collecting the plants
-Preparation of Plant Materials
-Identifying and Preparing the Textiles
-Scouring and Mordanting Textiles
-Modifying Agents for Print Variation
-Multiple folding and rolling techniques
-Added Contact Printing Techniques like Hapazome, Solar Dyeing and Ice Dyeing
-Eco Printing with Natural Dyes
-Colour Fixation and Wash Care

By the end of the workshop, the participants will have
-Deep Knowledge about Eco Printing and complete confidence to carry out the process with beautiful results.
-An E-book for all references and topics covered during the Workshop
-A lifetime opportunity to be a part of the workshop again in future whenever it is being held.
-Full time consultancy for any Questions/ confusion/ Queries in future.
-Natural Dye Supply Store at Bay (chargeable materials but we are here for anything you need) For supplies we are currently getting it online on our website but you can connect with us through our email for the moment for lists and other queries related to the workshop on : admin@heenaagrima.com 
Share
View full details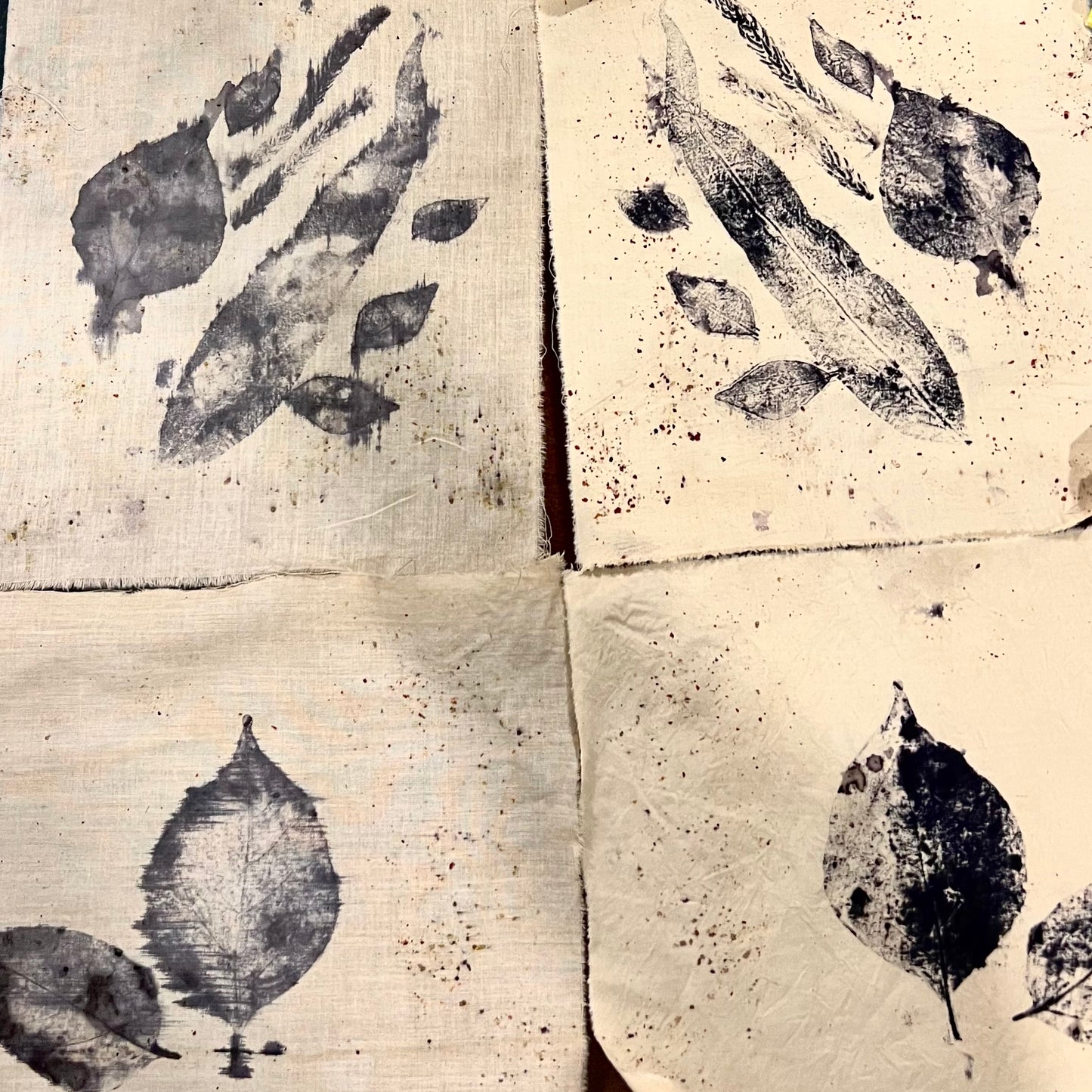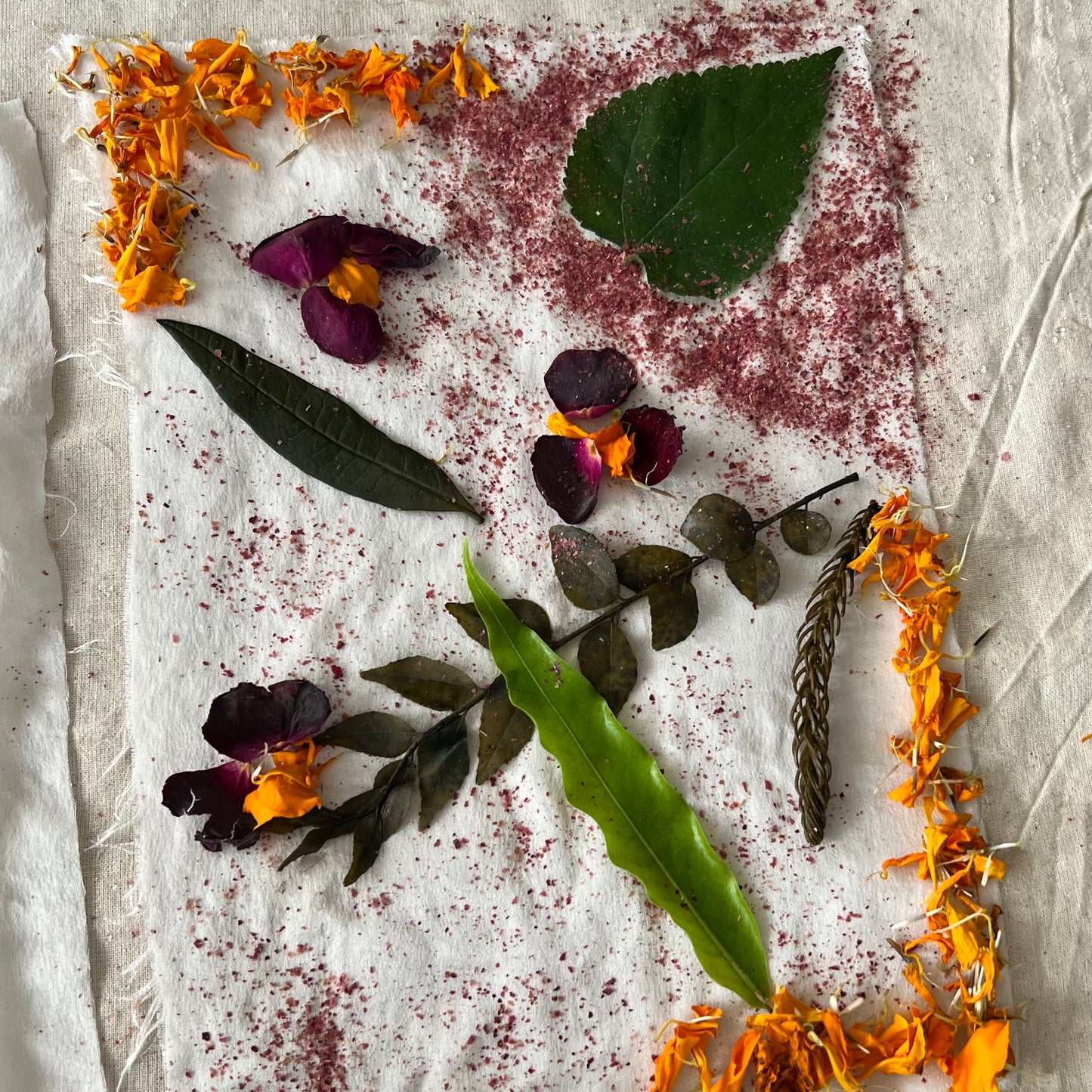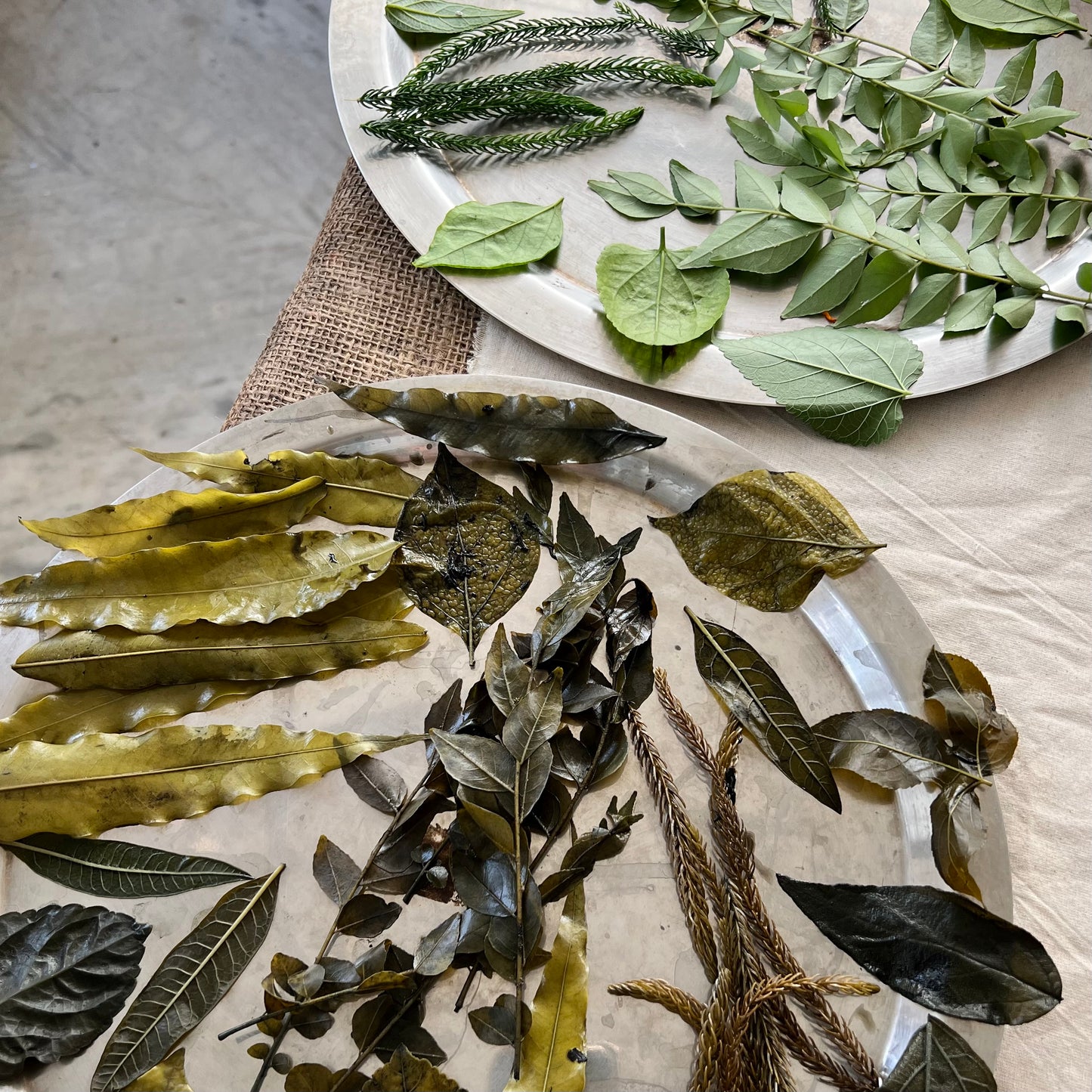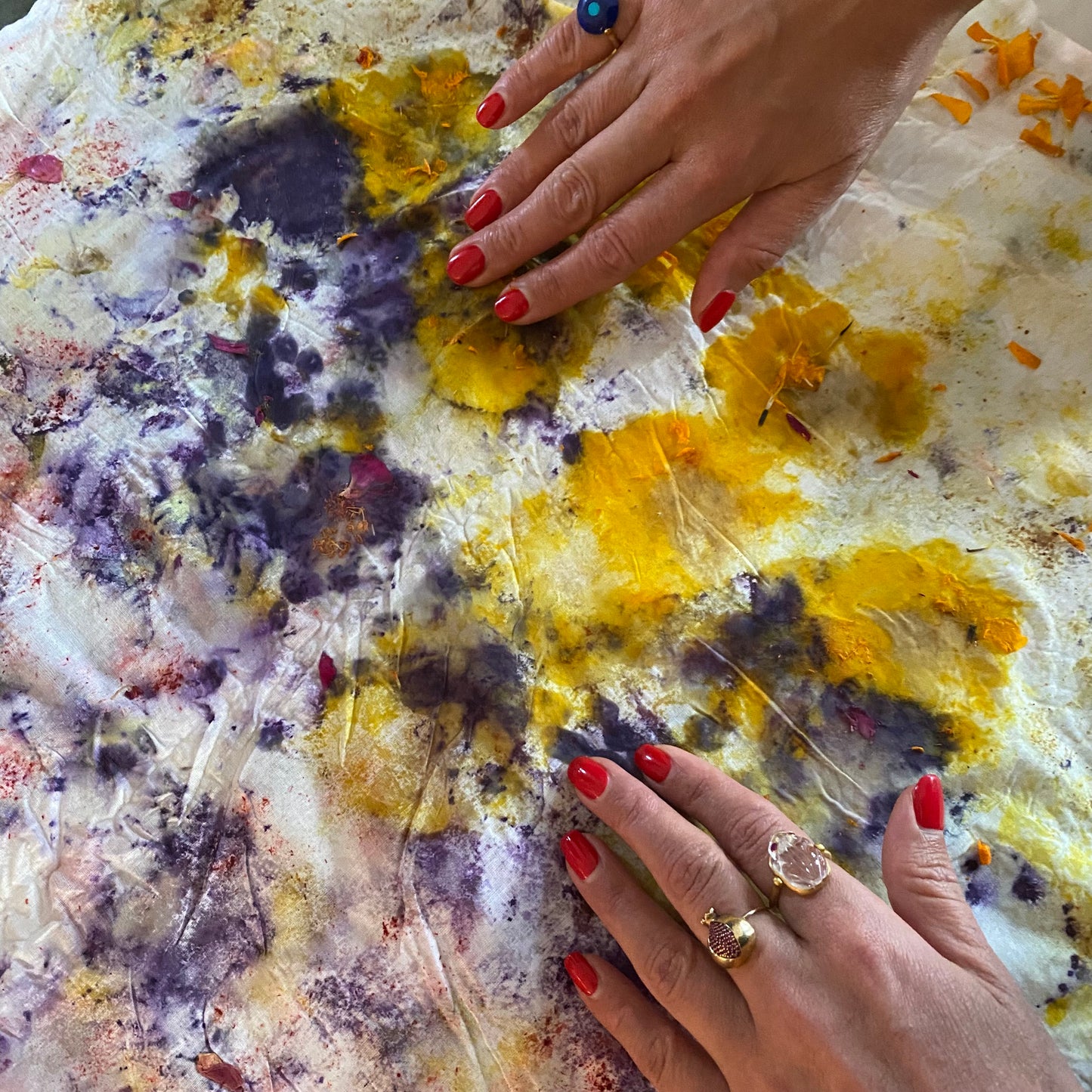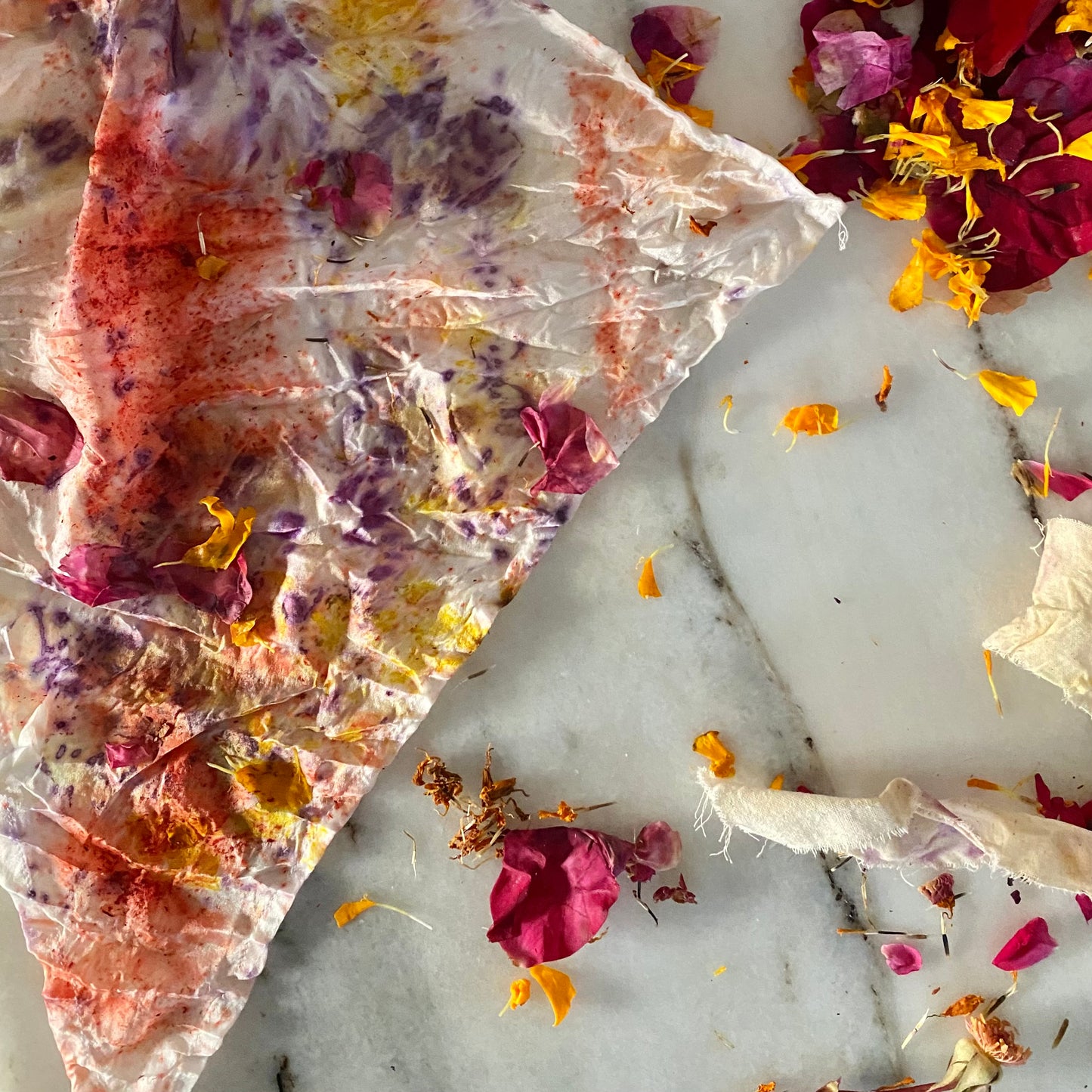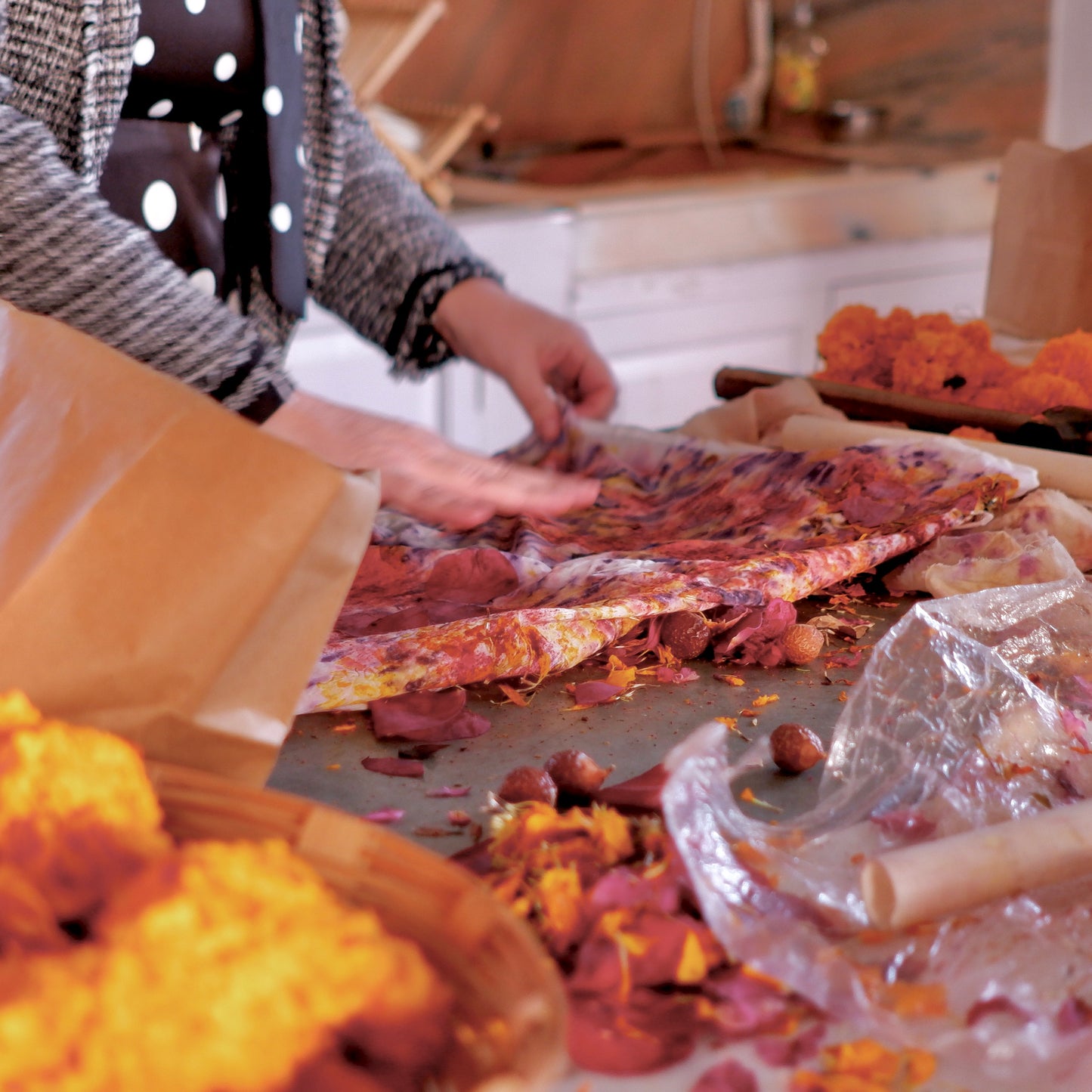 One of the best workshops!
This one was literally one of the BEST workshops that I've ever done. Everything, each detail was explain so beautifully and practically. Loved how you guys answered each question and query!
Thank you so much for this wonderful experience!❤️🫶
Informed first step to eco printing
It had been a while since I had been searching for an Eco printing workshop that was informative and relevant to the Indian landscape..when I chanced upon the workshop conducted by Heena Agrima.Really fortunate to have done so.The workshops are interactive, infomative and inspirational with rt amount of fun thrown in. Happy to be part of the HA community.
It was fun learning all the chemistry behind dyeing
I participated in eco-printing and natural dyeing workshop.
HeenaAgrima designed these course very well, starting from fabric types - to history of dyeing/printing and how we can scientifically look at the reactions everything was well covered.
It was very beautiful experience to work at your workspace in people who are expert in this thing
From theory to practical we all learned very minute details.
Thank you so much HeenaAgrima
Of catching leaves n flowers…
I've been fascinated with eco printing & natural dyeing for years. Tried a bit of it too. Just completed a magical workshop with HeenaAgrima where we went through the process. We can get: Light dark messy clear ghostly prints. Infact the entire gamut!
We saw eco printed samples an tried to figure out how the results were achieved. These were the best riddle/s ever.
I'm so looking forward to printing totes n scarves n 'silk something' for our daughter 😅, now with a little bit more control of the process n the outcome!
Am going to bug these guys very often for help n for praise 💐🎉