Regular price
Rs. 3,559.32
Regular price
Rs. 5,083.90
Sale price
Rs. 3,559.32
Unit price
per
Sale
Sold out
This is most elaborative natural and consciously made Natural Dyeing Kit ever! Learn how to naturally dye your fabrics, yarns, garments and also explore dyeing different products that you will get with this kit that you can use!

Our Natural Dye kit comes with 4 powder dyes and 2 extracts which are organic and farm grown!
Powders
| | | |
| --- | --- | --- |
| SAPPANWOOD |  Caesalpinia Sappan | 50g |
| MARIGOLD | Tagetes | 50g |
| ONION SKIN |  Allium Sepa | 50g |
| ROSE TEA BLEND | Rosa Indica x Camellia Sinensis | 50g |
Extracts
| | | |
| --- | --- | --- |
| LAC | Kerria Lacca | 10g |
| POMEGRANATE | Punica Granatum | 10g |
Mordants and Modifier
| | | | |
| --- | --- | --- | --- |
| ALUM | Aluminium Potassium Sulphate | Metal Mordant | 50g |
| ACETATE | Aluminium Acetate | Metal Mordant | 35g |
| IRON | Ferrous Sulphate | Modifier | 10g |

You can dye your PROTEIN fibres such as Silks, Wool, Alpaca, Angora, Cashmere, Mohair, etc, as well as CELLULOSE based fibres such as Cotton, linen, flax, Bamboo, Rayon, Hemp or any other plant sourced fabric.

Projects to Dye
The Kit also has fully finished products which are made with conscious fabrics which you can dye, experiment with and later on use it! There are 5 projects that you will be able to dye which includes :

1 Peace Silk Scarf
2 Linen coasters
1 Schiffli cotton (repurposed) tote bag
1 Peace Silk Ruffle (Hair Tie)
1 Linen Mask

The kit also includes a little guide with step by step instruction to how to naturally dye your fabrics! It also includes recipes for each Project that you can colour with the dyes. The kit also contains cards where you can record your own recipe and put your swatches for future use.
It also holds a pile of personal tools to facilitate the complete process & give you various opportunities to explore with this kit. It includes a needle, cotton thread to dye and embroider your creations, jute rope & clamps for tie dye and finally a pair of gloves to keep you safe.

Each type of dye gives a different colour. You can experiment, mix and match, and layer as many colours as you like. Each big bottle contains 50 grams of dye powder of different colours. 2 small bottles hold 35 grams mordant and 3 small jars contain 12 grams extracts of Lac and Pomegranate with the Iron Modifier. The kit will let you dye the 5 projects (included in the kit) completely and a lot more for your personal projects and designs.**

The kit is perfect for beginners and kids who would love to explore natural colours. It would also be a great experience for advanced dyers who want to simply enjoy the beauty of natural colours on different materials, plant based or animal based to make more colours. This kit is even great as a gift for artists or knitters who would love to try the magic of nature in their art.

Information
*This listing is for the above described items only. Any additional items or props which are not mentioned above will not be included in your purchase.
*Please note: Our handmade and custom made items may naturally have some slight variation between each item. Also note that we take our photos in natural lighting to try and display the most accurate representation of each product, however your computer, phone, or tablet device may display the photos and colors a little differently depending on that device's individual settings.
*We recommend reading and following all safety information and instructions included with this Kit and its contents when dyeing. In no event shall our company be liable for any direct, indirect, punitive, incidental, special consequential damages, to property or life, whatsoever arising out of or connected with the use or misuse of our products.
Share
View full details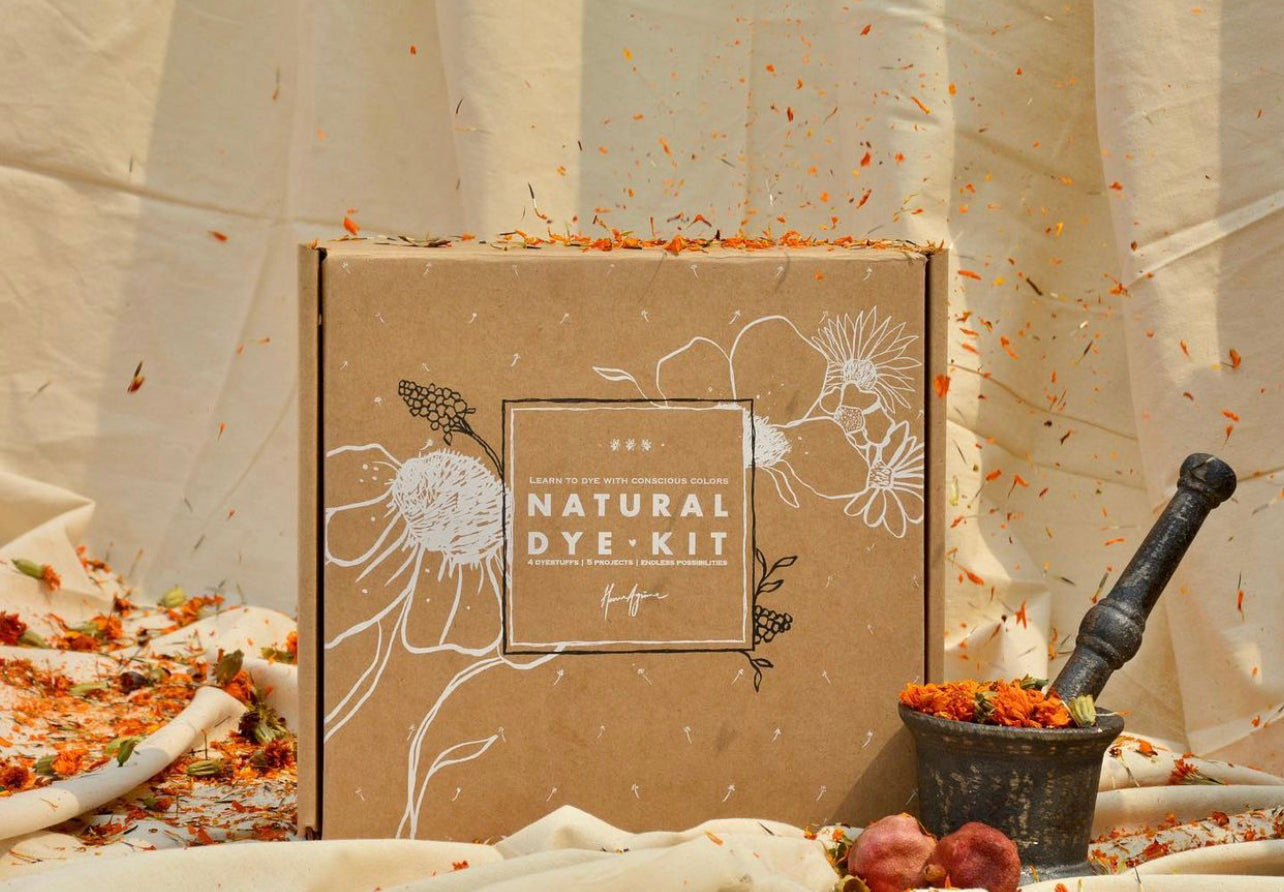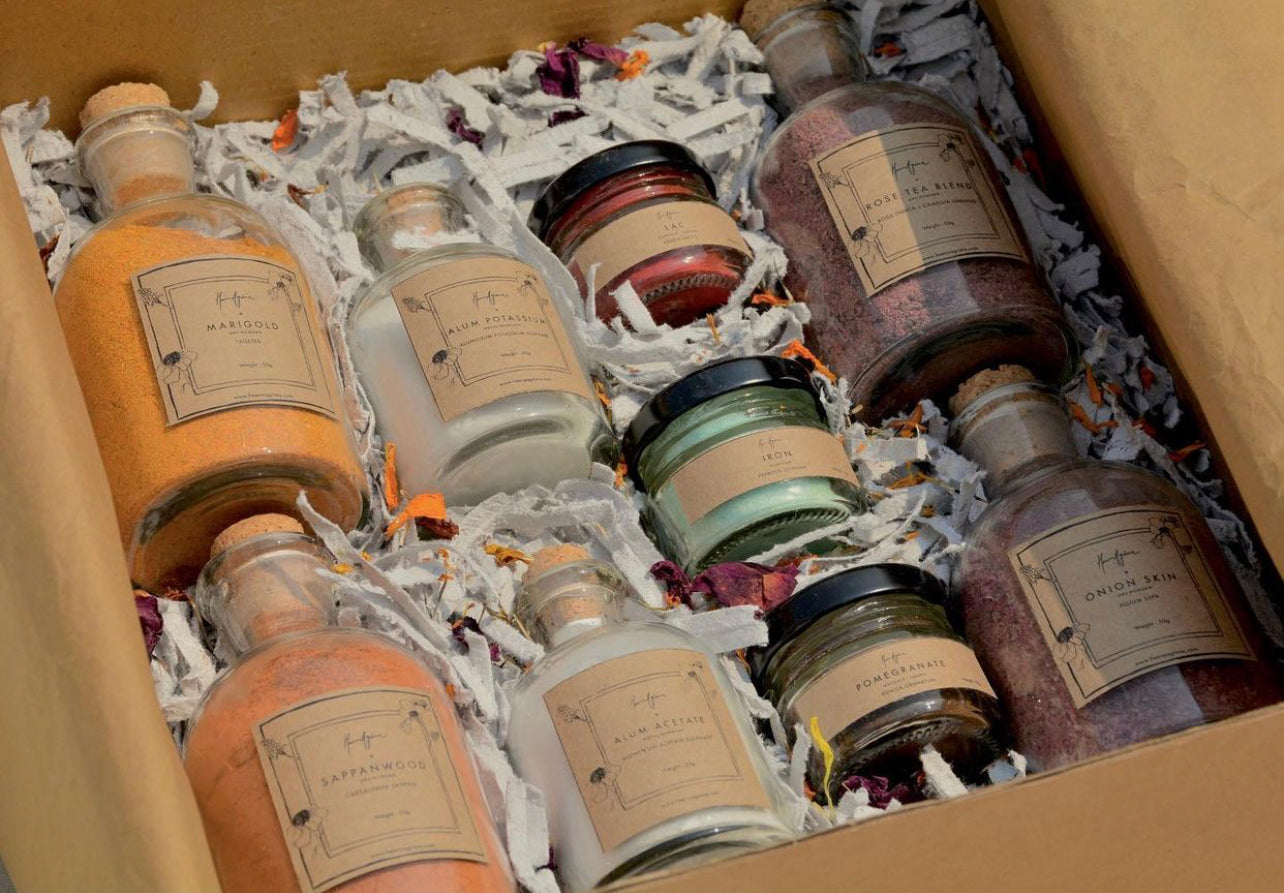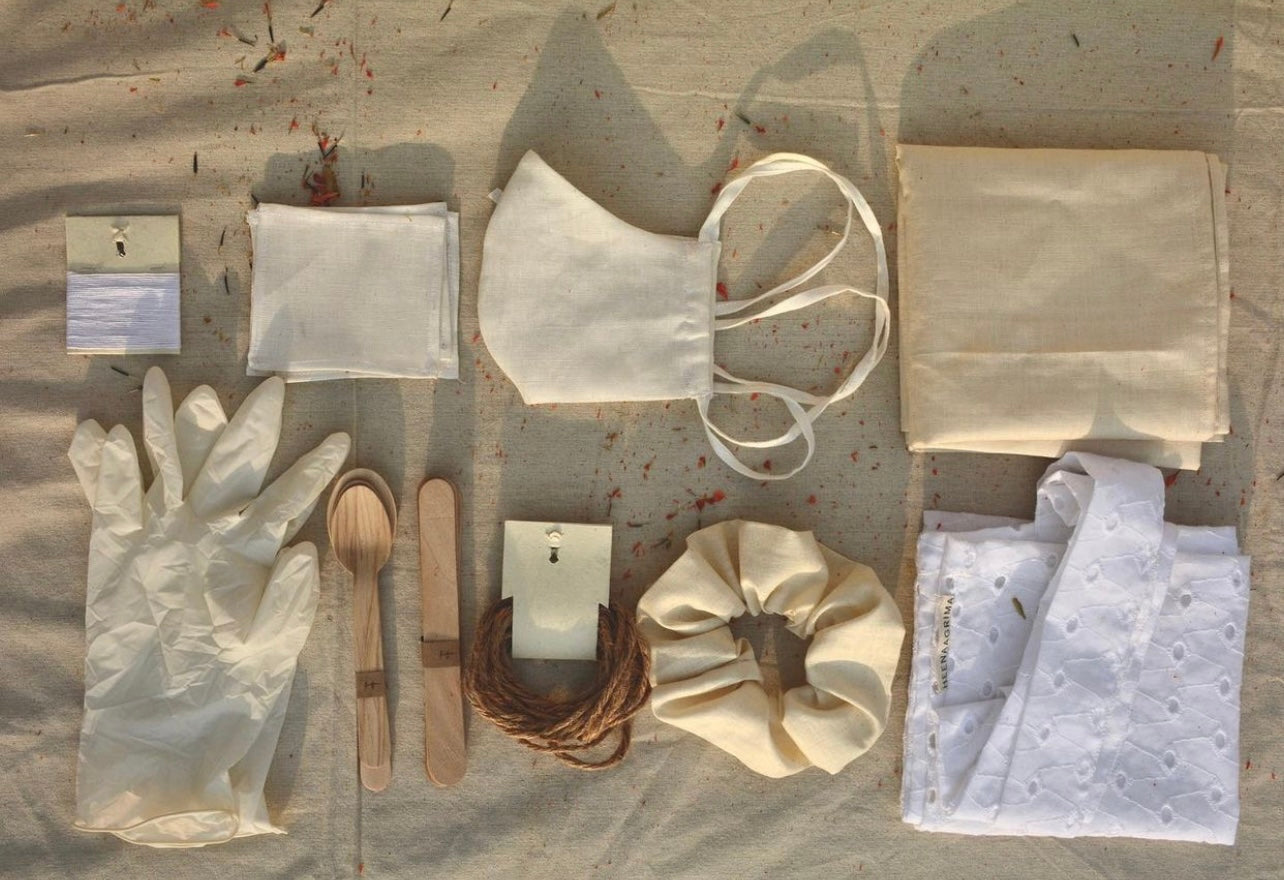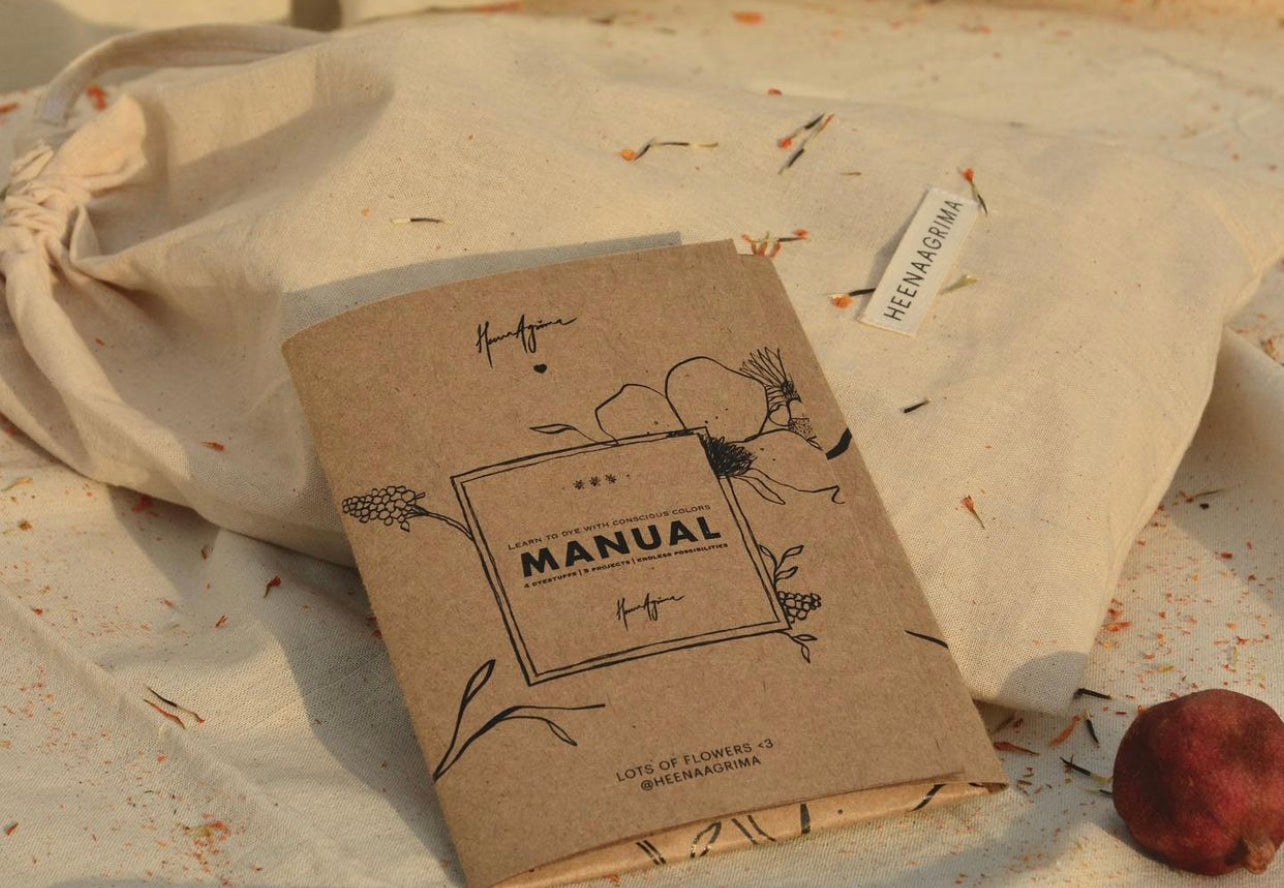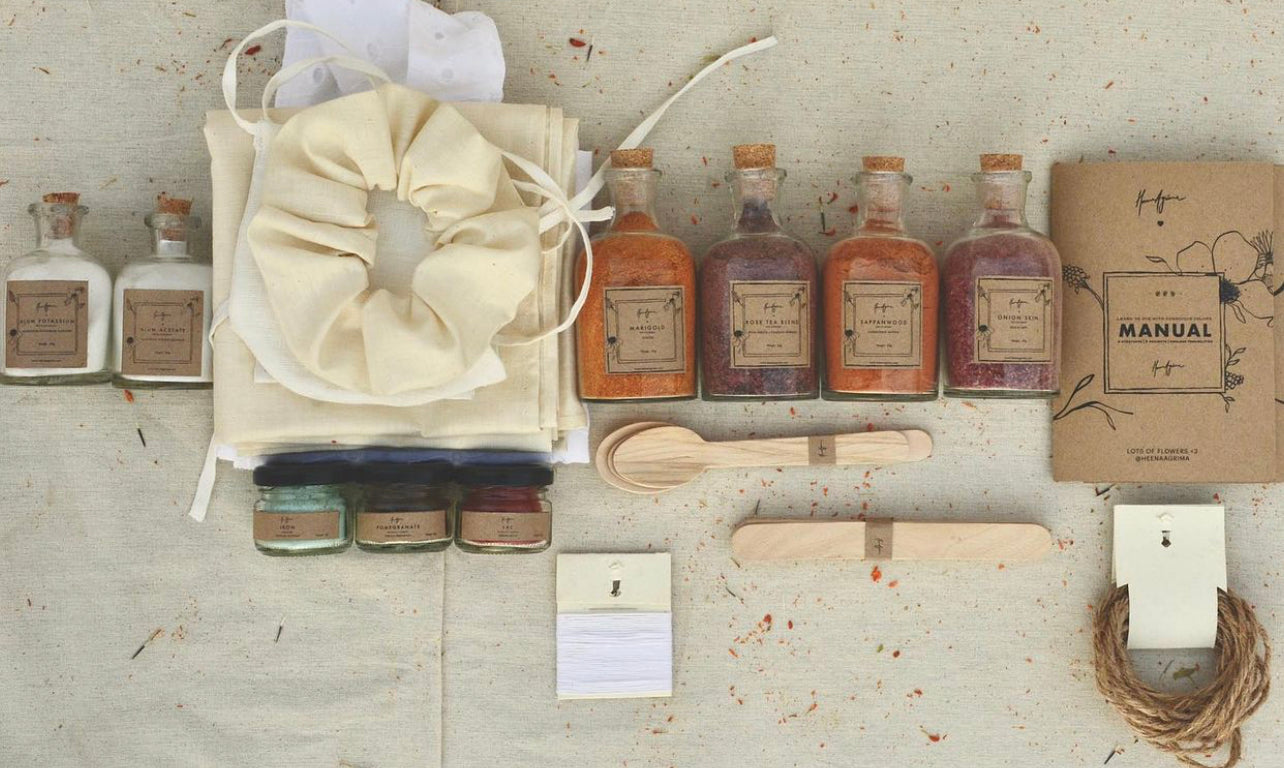 Superb!
I recently received my natural dye kit and few more products from this site. This comes in very safe and attractive packing. Moreover this is very well labelled to leave no room of confusion. Also they are always available to answer your queries regarding the product and process.
Thanks a lot for supplies 😊